THIS WOULD MAKE A GREAT CHRISTMAS PRESENT!
After working at Hallmark Cards in Kansas City for 12 years of my life, I am so proud of them for producing this Hall of Fame production "When Love Is Not Enough." Don't forget your kleenex.
~Judy Herzanek
To purchase book and/or DVD (to find the DVD on the Hallmark site, go to "movies" and scroll all the way down til you get to the "Ws" When Love Is Not Enough).
Winona Ryder, Barry Pepper portray pioneers Lois and Bill Wilson in "one of the great love stories of all time."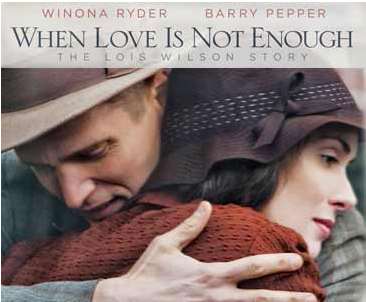 KANSAS CITY, Mo. (March 22, 2010)Â  Golden Globe winner and two-time Academy Award nominee Winona Ryder (The Age of Innocence, Little Women) and Emmy Award and Golden Globe nominee Barry Pepper (Saving Private Ryan) star in the new Hallmark Hall of Fame presentation When Love Is Not Enough: The Lois Wilson Story. The film, premiering on CBS Sunday, April 25, 2010, 9-11pm ET/PT, is based on the true story of the sorely-tested but enduring love between Lois Wilson (Ryder), cofounder of Al-Anon, and her husband Bill Wilson (Pepper), cofounder of Alcoholics Anonymous.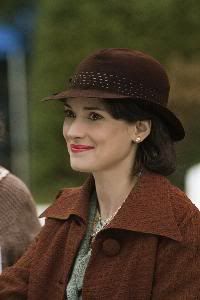 In 1914, Lois Burnham met and fell in love with Bill Wilson. After his return from World War I, they married. Lois believed Bill was destined for greatness and, despite his increasing reliance on alcohol, showered him with love and support.
In 1934, after years of struggling to cover for Bill and trying desperately to manage his illness by herself, Lois finally witnessed Bill get and stay sober– not through her help, but from the support of fellow alcoholics and later, Dr. Bob Smith. As Bill and Dr. Bob attained lasting sobriety and co-founded Alcoholics Anonymous, Lois began to feel ignored, and she soon discovered she was not alone in her isolation and anger. Thousands of women and men, wives, husbands, sisters, brothers, daughters, sons existed whose lives and relationships had been ravaged because a loved one was an alcoholic. Thus was born Al-Anon, which she co-founded in 1951.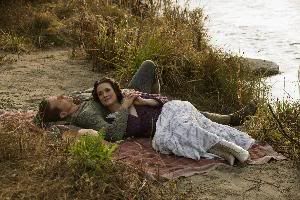 Together, Lois and Bill Wilson started movements that have given help, hope and life itself to millions of people around the world. Together, they've given the world an enduring and inspiring love story. In the words of Winona Ryder, "They loved each other deeply. I think this is one of the great love stories of all time."
Winona Ryder says she felt a special sense of responsibility, playing Lois Wilson. Today, she says, "we take sharing and the power of support groups somewhat for granted. But back in 1951 Lois started something that was absolutely revolutionary. The award-winning actress says working on the film was personal for her. I have friends who are in Al-Anon, friends whose lives have been changed–in some cases, saved by that program. I have friends in A.A. who would be dead if it wasn't for A.A.
Barry Pepper says he's still not certain, in his words, "how two people can stay so full of love after enduring so much pain and punishment. Most marriages would have collapsed in the first year, but for some reason they stayed together. What is it that keeps a couple like this together, weathering these wicked storms? They had a genuine love affair."
Barry Pepper lost 20 pounds to play Bill Wilson (Bill was a drinker, not an eater, the actor points out). Despite a hectic shooting schedule, Pepper says, "It inspired me, playing Bill Wilson. Enriched me. Humbled me. I felt–and feel deep gratitude that people like Bill and Lois Wilson existed, that they were so completely selfless and gave birth to these programs that have given help and hope to millions of individuals and families. I mean, where would we be as a society without A.A. and Al-Anon?"
John Bourgeois (Murder at 1600)and Rosemary Dunsmore (Anne of Green Gables: The Sequel) play Lois's parents, Dr. Clark and Matilda Burnham. The movie is directed by John Kent Harrison (The Courageous Heart of Irena Sendler).
The film is produced by E1 Entertainment, in association with Hallmark Hall of Fame Productions. John Morayniss (Hung), Ira Pincus (Vinegar Hill) and Brent Shields (The Courageous Heart of Irena Sendler) are the executive producers. Suzanne Berger (The Unprofessionals)is supervising producer; Peter K. Duchow (My Name Is Bill W) is co-executive producer; Terry Gould (Why I Wore Lipstick to My Mastectomy) is producer.
William G. Borchert (My Name Is Bill W) and Camille Thomasson (The Magic of Ordinary Days) wrote the script, based on the book by Borchert, The Lois Wilson Story: When Love Is Not Enough (Hazelden, 2005).
TO LEARN MORE ABOUT HOW YOU CAN HELP SOMEONE FIND RECOVERY CLICK HERE
(Special FREE 90-minute roundtable DVD with purchase of combo pack)
* Are you at your wits' end? Have you "tried everything?" To learn about addiction phone counseling with Joe Herzanek  click here.
OTHER ARTICLES:
How To Help A Woman With An Alcohol Problem
Related Posts: