Please join us this Thursday evening and tell your friends about this Workshop!
Almost everyone, "from Yale to Jail" has been affected by someone's substance abuse. This seminar is for those who have friends, family or co-workers who are abusing drugs or alcohol and want to learn how to help that person. Straightforward answers from Chaplain Joe Herzanek, author, founder of Changing Lives Foundation, and an addiction professional who personally understands the powerful grip of addiction.
First Presbyterian Church, Boulder. (click for more details)
April 15th, 7:00-8:30
Open to the public.
Questions? Contact Joe Herzanek – 303-775.6493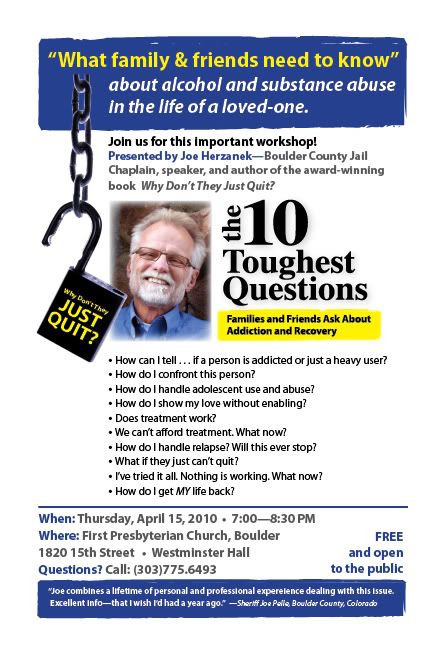 * Have you "tried everything?" To learn about individual counseling with Joe Herzanek (in person or by phone) click here.
Related Posts:
Comments
comments